Head sentenced for criminal endangerment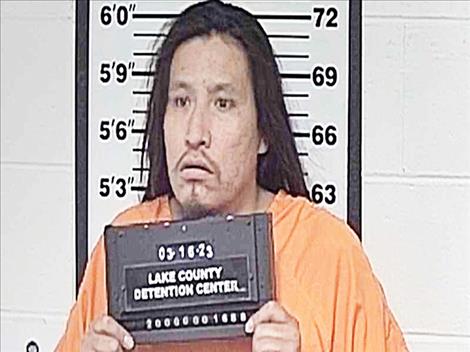 POLSON — A Browning man with ties to the Mission Valley was committed in Polson District Court on May 10 to the Montana Department of Corrections. The commitment was for five years with all that time suspended on one count of criminal endangerment.
Raymond James Head, 37, pleaded guilty to the charge on Dec. 9, 2020. The plea was entered as part of a plea agreement that dismisses four other counts of the same. The four charges that are being dismissed are being dismissed with prejudice, meaning they can't be brought back.
According to court records, Head is accused of leading law enforcement on a high speed pursuit with five children in the car before crashing it and rendering it inoperable. The children ranged in age from three years to twelve years old. The incident happened in the Turtle Lake Area March 19, 2020. Officers were initially called to a report of a man holding a woman against her will in a vehicle. Head was located driving a vehicle matching the description of the one involving the alleged kidnapping before the pursuit began.
Judge Molly Owen thanked Head for delivering a sincere apology during his sentencing hearing and gave him credit for 187 days already served.