Men sentenced for burglary, theft at Finley Point Grill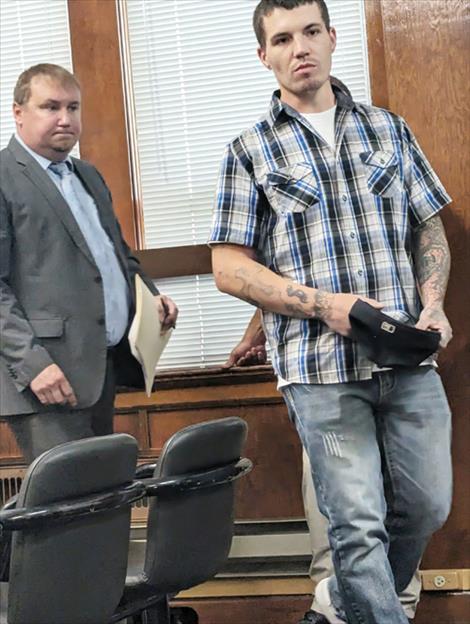 POLSON — The imposition of sentencing was deferred for a total of seven years at District Court in Polson on Aug. 16, for a Polson man who admitted to burglary and drug possession charges. The sentence was in accordance with a plea agreement reached on June 28 in the case of Matthew Christian Duncan, 28. Duncan, along with Michael Lee Simmons, 36, are accused of breaking into the Finley Point Grill on Jan. 5. Duncan received a five-year deferred sentence for burglary and five years deferred for theft. The sentences will run concurrently to each other, but consecutively to a two-year deferred sentence for possessing methamphetamine.
According to court records, entry was gained to the restaurant through an unlocked door. Two men appeared on the restaurant's surveillance camera using a grinder to gain access to an ATM inside the restaurant. Approximately $5,000 was taken. The owner of the restaurant said the ATM was a total loss and would cost more than $1,500 to repair.
Police used video surveillance from the Finley Point Grill to identify the suspects, Duncan and his accomplice, Simmons.
Simmons received a commitment to the Montana Department of Corrections for 10 years with all but time served, 83 days, suspended. Judge Molly Owen explained that her intent behind suspending the sentence was to get Simmons out of prison, and hopefully employed so he can pay restitution to the victim. His restitution was set at $38,985.88. He was sentenced on a second burglary not involving Duncan.
Judge Jessica Fehr of Yellowstone County presided over the sentencing hearing via the Zoom platform. She ordered Duncan to pay restitution totaling $33,626.88.