Aguilar sentenced for domestic disturbance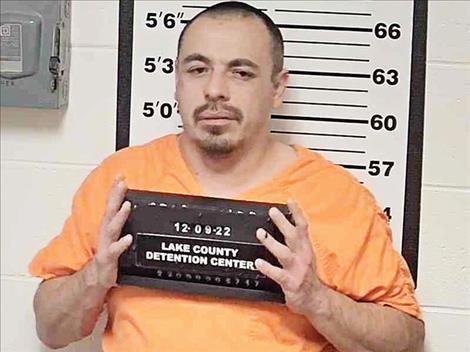 POLSON — A Ronan man received praise by Judge Molly Owen during his sentencing hearing on a domestic disturbance charge. Gonzalo J. Aguilar, 37, pleased the judge by participating in his own rehabilitation and showing remorse for his actions. Aguilar was committed to the Montana Department of Corrections for five years with all that time suspended except for 125 days he has already served in the Lake County Jail. Aguilar entered a plea of guilty to felony partner or family member assault during an earlier court appearance.
According to court records, on Dec. 8, 2022, law enforcement responded to a report of a domestic disturbance in Ronan. Officers spoke with the victim who indicated Aguilar had punched her in the face after the two had argued. She also stated that Aguilar had been drinking. The responding officers observed redness on the victim's cheek.
A third or subsequent PFMA conviction rises to the felony level. Records show Aguilar with a conviction for PFMA in Butte in 2019 and in Lewis and Clark County in 2021.